Invisible yet deadly, 17.3 million children worldwide suffer from severe acute malnutrition. Also known as severe wasting, this occurs when a child is so undernourished they are at risk of dying. In fact, these children are nine times more likely to die than a child who has been well fed and cared for. Most severely malnourished children live in Asia and Africa, and are not victims of famine and conflict.
Nigeria's rates of severe wasting are among the highest in the world at around 1.9 million children each year. One in ten of all severely wasted children worldwide live in Nigeria.
A new community-based approach
As recently as ten years ago, treatment for severe wasting had to be carried out in hospital. In Nigeria, an innovative community-based approach led by the government is reaching large numbers of children – far more than a limited number of hospital beds would ever allow.
Nigeria's Community Management of Acute Malnutrition programme welcomes mothers, carers and children to local health clinics across the north of the country.
Malnourished children are able to recover quickly by eating fortified peanut-based Ready-to-Use Therapeutic Food. Mothers and children also receive basic health care, treatment for common childhood diseases, and nutrition and feeding advice which can followed at home.
Providing life-saving care
Working with Nigeria's Federal Ministry of Health, State Ministries and UNICEF, the community programme delivers life-saving care and treatment to children with severe wasting under the age of five in 11 states in Northern Nigeria.
All children diagnosed with severe wasting attend regular clinics and receive advice on home care and treatment, including packets of Ready-to-Use Therapeutic Food, which can help them recover quickly.
Over one million children have been admitted to the programme since it began in 2009. Over 830,000 children have been cured and the annual cure rate was 85% in 2015.
More than 208,000 lives have been saved.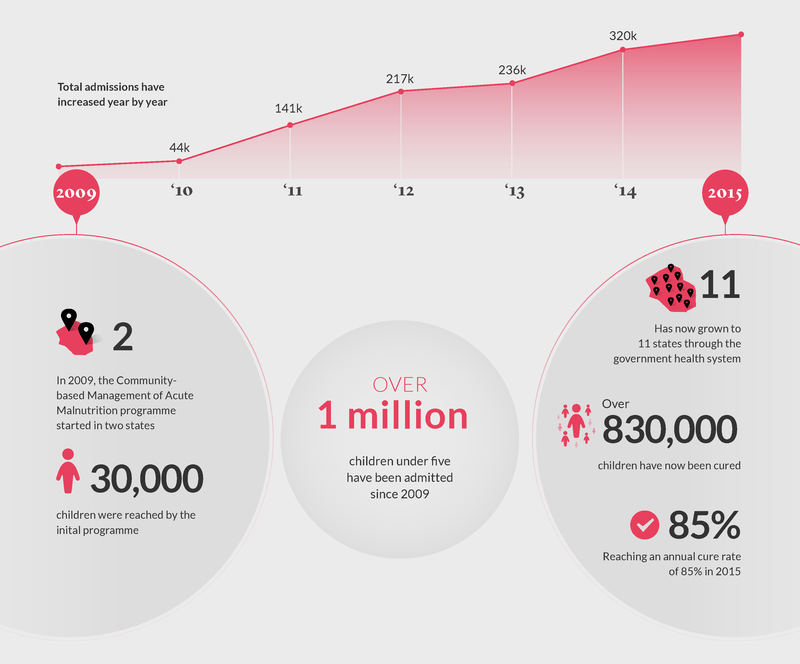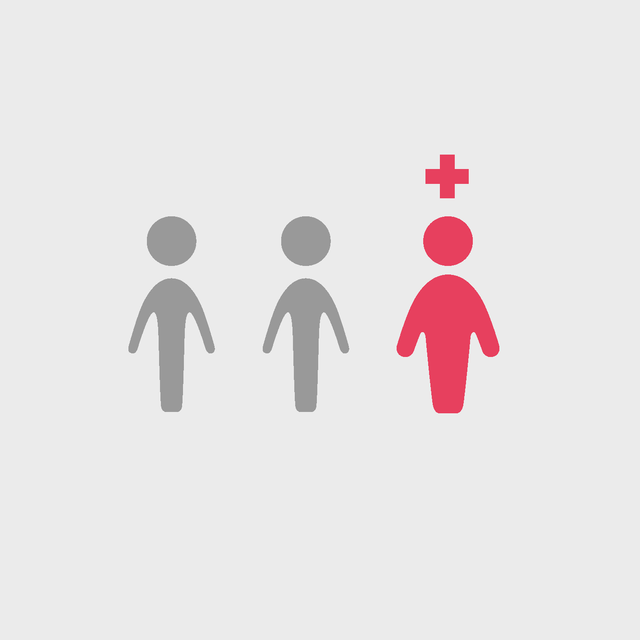 Only 1 in 3
Providing treatment in the community enables health workers to reach large numbers of children. But despite the success in reaching one million children, only one in three severely wasted children in Northern Nigeria is receiving the treatment they need.
Research by Action Against Hunger shows that a number of barriers have limited the potential reach of the programme.
More can be done to ensure that mothers, carers, families and communities recognise the signs of severe wasting and understand that there is effective treatment they can give to their children at home.
it costs just $160 to cure a child who is suffering from severe wasting
The model for community-based treatment has proven itself to be cost effective with impact.
The programme has shown that it costs just $160 (just under 32,000 naira) to cure a child who is suffering from severe wasting.
There is an urgent need for treatment of severe acute malnutrition to become part of essential health services delivered by all clinics across Nigeria. Every child who needs treatment should receive it.
Crucially, more funding is required to increase coverage of this successful nutrition programme across Nigeria and in other countries where it can help save children's lives.