Girl Capital
We seek an equal world for girls and young women.
Grant Portfolio
CIFF is committed to championing the demographic dividend. Many challenges facing society start with the unequal status of women which is sustained through deep-rooted, regressive norms. In the wake of the Covid-19 pandemic, these fault lines have become more exposed than ever, with girls and women disproportionately impacted by the pandemic, from the additional burden of work, to their health, security and social safety.
An integral component to ensuring girls and women are able to break out of this unequal cycle is education; ensuring they are able to go to – and complete – school, gain academic and vocational knowledge, build life skills and have opportunities to generate income can help young women realise their full potential. The central objectives of CIFF's Girl Capital strategy are to avert child marriage, delay the age of first pregnancy and increase female labour force participation – these objectives are sought out through education, life and vocational skills development and income generation, with an overarching emphasis on social norm change.
Girl Capital marks an ambitious move to more gender-transformative programming at CIFF. We also see the force multiplier effects of education and vocational skills across our portfolio, such as better health and nutrition, stronger rights and greater social mobility. Increased female labour force participation can eradicate poverty and significantly reduce inequality.  As the first global strategy developed and led by a regional office – in this case India- Girl Capital marks a coming of age in CIFF's localisation journey. The approach is one of local co-creation, of being deeply embedded in local political economies and remaining profoundly sensitive to local social constructs.
We seek a world where girls have equal rights, tools and the confidence and capacity to realise their dreams. This can change the very face of humanity.
Combination approach - the key recipe
Single interventions are less impactful than a blended, multi-pronged approach. For example, school attendance helps, but combining school with cash transfers leads to a significant reduction in cases of child marriage. Similarly, financial capital for women is necessary, but when paired with mentorship, it leads to significant economic activity. The evidence base for dualistic approaches however needs to be further built, and we plan to invest in this generously whilst learning and sharing expansively. We have already conducted an extensive evidence review, and will keep working on building this evidence base to continually inform our programming.
The education, skills and income spectrum for girls and young women is vast, and whilst we are clear on what we want to do, we are also clear on what we cannot do alone. We will work at catalytic intersections along a girls' journey from school to work, whilst leveraging key governments and politicians in the process to ensure the return on our inputs are as transformative as possible. Across our portfolio, we will concentrate, layer and integrate our work better, and women's rights will be included in grassroots work on nutrition, and sexual and reproductive health.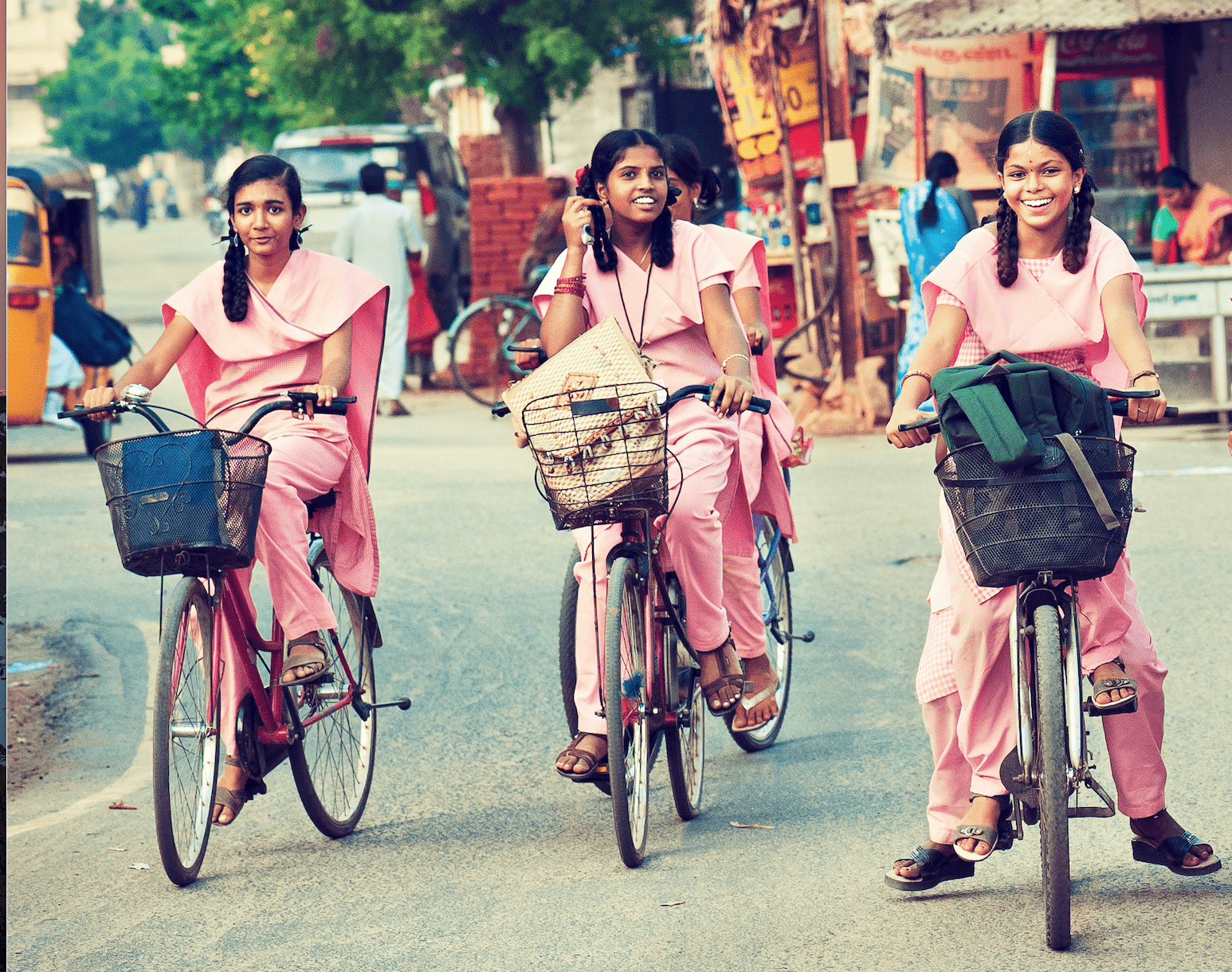 Life skills are a catalyst for confidence
Skills development plays a crucial role in giving girls the tools and the confidence to become economically active. Vocational or technical skills need to be bespoke and directly beneficial to girls in their transition to employment, and align with real market opportunities today and in the future. Training on a diverse range of skills from financial inclusion, digital empowerment, career counselling and even basic communications can have a significant impact on the aspirations and empowerment of girls, further enabling them to take up employment. We will explore skills provision to both in-school and out-of-school girls.
As an example of the application of this branch of the strategy, Manzil ("destination") targets providing life and vocation skills and apprenticeships to more than 100,000 girls in Rajasthan, India. Under the Roadmap for Integrating Smart Start in Ethiopia (RISE) investment, we have helped individuals and families realise the financial case for the timing and spacing of children, and we have provided them with the necessary life skills to negotiate better sexual and reproductive rights and health. RISE has also demonstrated the viability and impact of working in partnership with governments to support adolescents.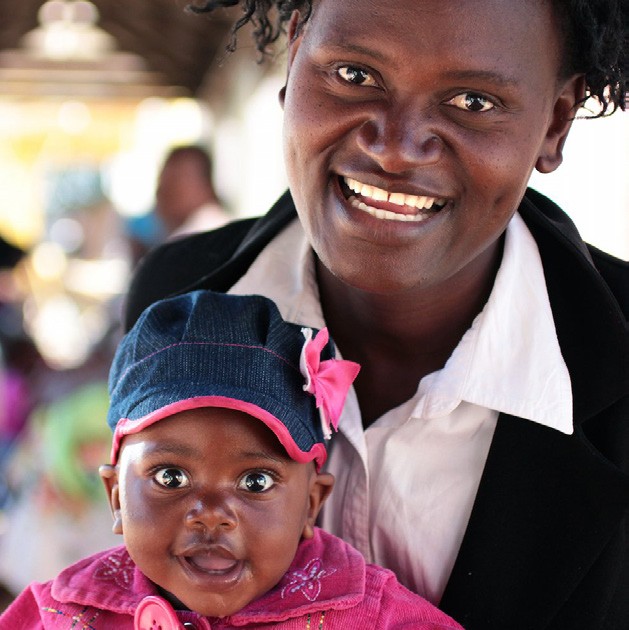 Emboldening livelihoods for future generations
When young women can earn real and fair incomes, this disrupts the power imbalance stacked against them. The value-add of women participating fully in country economies will contribute to shifting the social norm from girls being viewed as 'liabilities', to being seen as integral to a country's social and economic capital. We will explore all forms of income generation – from entrepreneurship to employment, and apprenticeships to self-help groups. We must sensitively but substantively tackle gender discrimination in both opening doors for what is possible for young women, but also addressing the discrimination young women encounter in their workplaces today.
CIFF's venture into livelihood development has commenced through the Women's Empowerment Fund, an effort to work with corporations and governments to promote women entrepreneurship in India, and GLOW, a programme aiming to create scalable sustainable models that employ over 100,000 women in India.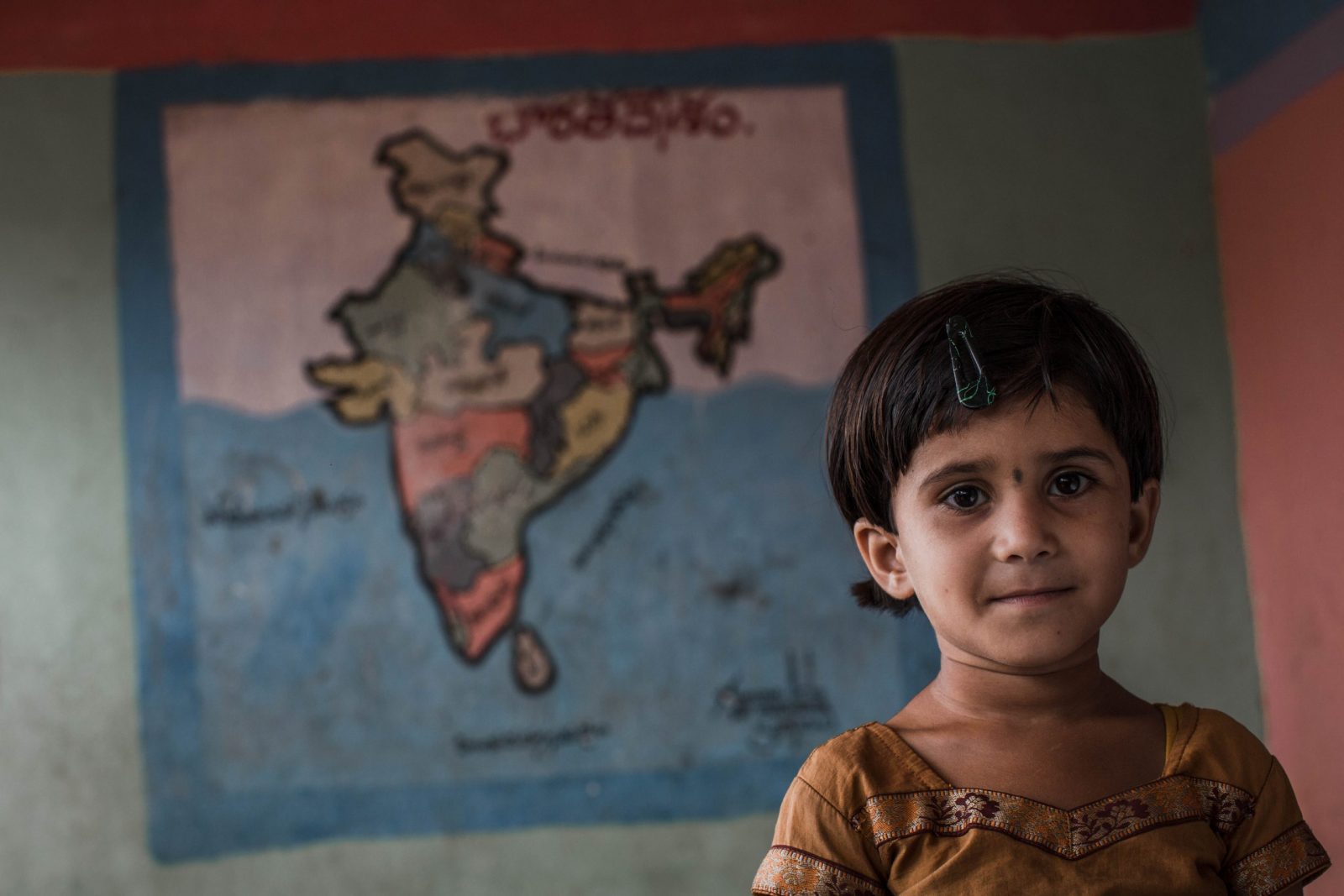 A million points of light
Complex and deeply entrenched social norms hold back girls and women throughout the world. In our initial effort to understand and address them, we have created a playbook to help organisations and communities apply social norm change. But there is more we can and will do.
Norm change will require a sophisticated toolkit including strategic engagement with long-standing and new allies.  We must hold up successful women as beacons of inspiration and engage and leverage men who are allies in driving progressive change. Norm change will also require behaviour economics and strategic communications including precisely targeted messaging.
In starting to focus on social norm change at CIFF, Boys Stand Up is a unique investment focusing on adolescent boys through a blended model of offline (classroom) and online (social media) communications, community building and norm setting to dilute entrenched patriarchal norms. CIFF's support for Girl Effect seeks to build an online mobile-based community for adolescent girls to learn, inspire and feel motivated by the aspirations of their peers, and is a model that was brought to India after being successfully piloted in Africa.
Through Girl Capital, we seek a world where girls have equal rights, tools and the confidence and capacity to realise their dreams, and has the potential to change the face of humanity.
Investments
Current multi-year investments can be explored below.

To learn more about closed grants, use our grant portfolio tool.