Child protection
Fighting to end the scourge of child labour and sexual exploitation, the most horrible of crimes.
Grant Portfolio
Child labour and sexual exploitation are the most horrible of crimes. They physically and mentally destroy children.
We asked a girl who had been rescued what she dreams of and her reply was, "I don't dream because I am too scared to sleep; I don't know what they would do to me if I was asleep."
The scale is staggering. As many as 35 million people in the world are trapped in inappropriate labour conditions. Even more tragically, 1 in 4 of these are children. Nearly half of all sex workers were forced into prostitution as children.
Stunningly, there is little awareness about the issue. The fight against child labour and rape requires politicians, community leaders, civil society organisations, the police, judges, activists, consumers, customers and the general public to rise up. We all have to do more for children who have no power or voice.
When rescued, survivors will either tell you, "Thank you for coming" or "You came too late." We must work urgently.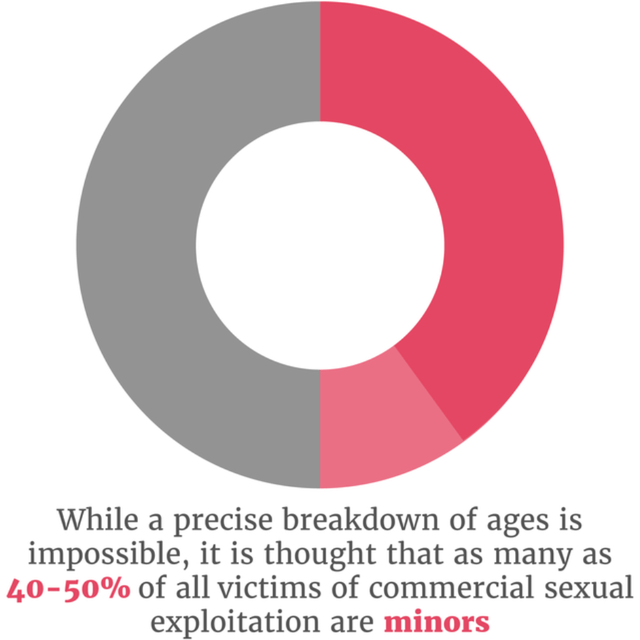 Working with partners, our approach is to raise awareness of the crisis, especially by giving voice to children; work closely with governments to build local capacity; build coalitions to support grassroots organisations; pilot and scale up high-impact interventions; and lastly to document and share evidence of what works and what doesn't.
We will initially focus our work in South Asia, where there is a significant burden and strong government leadership to tackle the problem. We will support a wide range of organisations who are the best at each of the multiple parts of what is a very complex solution. Our preference will be to support local organisations to drive local action.
Our work will focus on:
Strengthening law enforcement systems related to child labour, trafficking, bonded labour and child sexual exploitation
Ensuring swift prosecutions through child-friendly policing and Children's Courts
Choking the demand for the products of child labour
Campaigning to drive change
Investments
Current multi-year investments can be explored below.

To learn more about closed grants, use our grant portfolio tool.