01 Dec 2016
Getting 300,000 children on to life-saving treatment
Important lessons are beginning to emerge from the Accelerating Children's HIV/AIDS Treatment (ACT) Initiative.
In August 2014, the U.S. President's Emergency Plan for AIDS Relief (PEPFAR), in partnership with the Children's Investment Fund Foundation (CIFF), launched the Accelerating Children's HIV/AIDS Treatment (ACT) Initiative.
ACT is an ambitious $200 million programme to put 300,000 children living with HIV on life-saving treatment in nine African countries within two years. As that implementation period comes to a close, lessons from this intensive undertaking are beginning to emerge.
Four case studies of the paediatric HIV experience are highlighted below. The cases, including two short films, focus on four core components of the ACT Initiative: testing, treatment, retention and adolescents.
---
---
These short cases and videos offer a mere glimpse into the complex cascade of strategies, logistics and psychology required to save children from a life-threatening disease. While all of the stories are drawn from one region, Shinyanga in northern Tanzania, and the work of only one of ACT's dozens of implementing partners around the continent – the Ariel Glaser Pediatric AIDS Healthcare Initiative (AGPAHI), an indigenous Tanzanian organisation–they show the kinds of activities led by partners across the initiative.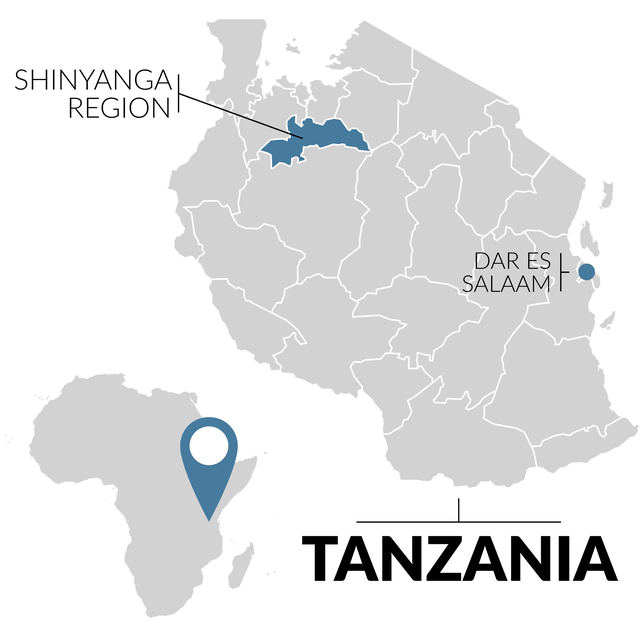 Like all of the regions targeted by ACT, Shinyanga is a high priority for tackling HIV in children. The region has the fourth-highest prevalence of HIV in the country – 7.4% compared to the 5.1% national average, and it reaches as high as 15% in some of the 'hot spots' where ACT is working. In many ways Shinyanga is a paradox. Slightly smaller than Costa Rica with a population of about 1.6 million, it is a center for the mining of diamonds, gold and other minerals, as well as cattle ranching and cotton production. Despite these riches, the vast majority of the population lives in extreme poverty with low literacy rates, and survives on subsistence farming.
On the 'crossroads' connecting Tanzania to Uganda, Rwanda, Burundi and the Democratic Republic of the Congo, it is also frequented by travelling miners and truckers. This combination of poverty and traveling men with ready cash leads to the spread of HIV. Add in the high proportion of youth, with nearly 60% of the population under the age of 19, and the highest rate of teen pregnancy in the country, and Shinyanga is a recipe for paediatric HIV. If the strategies in these cases can work in Shinyanga, they should offer hope for children everywhere.
The Accelerating Children's HIV/AIDS Treatment Initiative has been supported by:
The Children's Investment Fund Foundation (CIFF)
We are grateful to The Ariel Glaser Pediatric AIDS Healthcare Initiative for facilitating the research for the case studies and videos.